For many, 2020 was a test. A test of strength, resilience, faith, patience, and resolve. As a black person in this country there was a pop-quiz everyday that was not only re-traumatizing but dared to threaten our lives and snatch us away.
We have seen some of the worst behavior play out in this country over the last 4 years. And, it wasn't just the current occupant at 1600. Some of the worst behavior was exhibited by citizens who were emboldened by the vitriol trickling from the top down.
Where there is no hope the people perish. As evidenced, the election of a Biden/Harris ticket is exciting as the possibility of hope has been restored. 3.5 years with 65 more days to go has left many weak and weary. But, I caution us not to bask in this moment too long because the work is just beginning. It is incumbent on us to, Do. The. Work. Otherwise, we will find ourselves in a strange but familiar place and we can afford that. 

With the country being more polarized than ever, we must begin organizing now. Because as wonderful and inspiring as a Biden/Harris ticket sounds, if we neglect our collective responsibility, we may not be able to save this country from the cancerous isms' that have haunted the so-called American Dream for so long.
In his address last night, Biden talked about the need to heal. True healing means that we don't find ourselves in a position where half or more of the country is compelled to elect another tantrum throwing despot in '24.
With so much pain, grief, and loss; 2020 was a training ground and hand-off for the next generation of G.O.A.T social justice activists, community organizers, and political advocates. It is critical that we PAY ATTENTION and do more. Yes social media and entertainment is great but use it for good and consume it with purpose. This new season requires us to be ever vigilant, pulling from the strength and knowledge of our ancestors.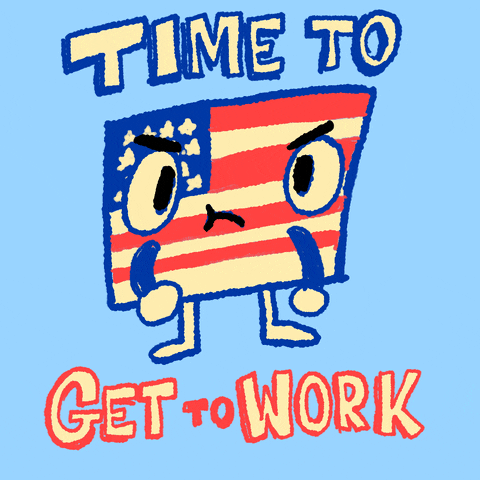 It is time to carry the torch so that generations to come will have a democracy that they too can take part of. There are many elections that we need to pay attention to and already underway in both state and local government. Pay attention to the issues, do your research and know who the candidates are. Then, make sure to keep that same energy and go vote in that election too.